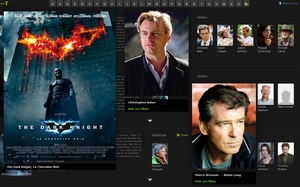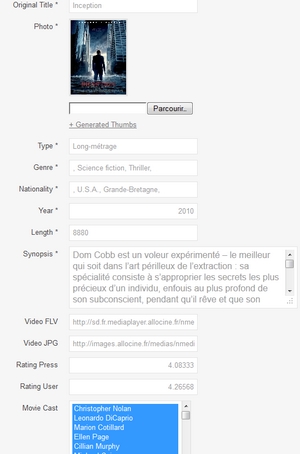 Website management of personal collection of DVDs.
Based on mobile Allociné API to extract all relevant information of a film with just one click:
title + original title
type
genre
nationality
movie length
production year
synopsis
cover
rating
video
casting
etc.
This project has also spawned a plugin SillySmart SLS_Allocine.