Home - welcome
Hello and welcome in my personal space centered around the websites developments.
Who is Laurent Bientz ?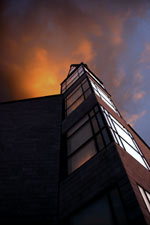 Graduate of a DUT in Computer Science and engineer of SupInfo, technical expert freelance and project leader in Wandi since 2009. With its 18 years of experience in web acquired alongside Unilog and Carrefour France, and great passion for software architecture, Laurent has naturally specialized technical expertise in the web. From application architecture, development of a website, while passing by the consulting activity, he participates in the development of web applications effective, robust and modular. Juggling between innovative technologies and values, its rigor and its environment allows he to ensure the entire Web application development.
Why this website ?
This website allows me to present my career path, to communicate, to easily manage my projects ; to bring more visibility to my work.
Skills' pool ?
Want a peek of the pool of skills ? You can read my CV and my work and take a turn on the partners websites.
Questions, one project ?
Do not hesitate, the contact form is used to it :)